Space pilot. The main detail of this work which is my newest work is a motorcycle engine cover. Its shape stimulated me to create an astronaut which flies in a vacuum. I have used Swarovski crystals to create a starry sky. They seem to burn in a black background of the sky. The planet that I invented fills in the space of the picture and an space pilot is moving exactly the direction of this planet.
Parts used:
A body is a motorcycle engine cover;
Legs – aluminium airflow peaks, the part of an old flashlight housing;
A glass hood – a ship signal lamp;
A sky – a black velvet with Swarovski crystals.
Dimensions: 68×68 cm
Year: 2017
Sold.
Before: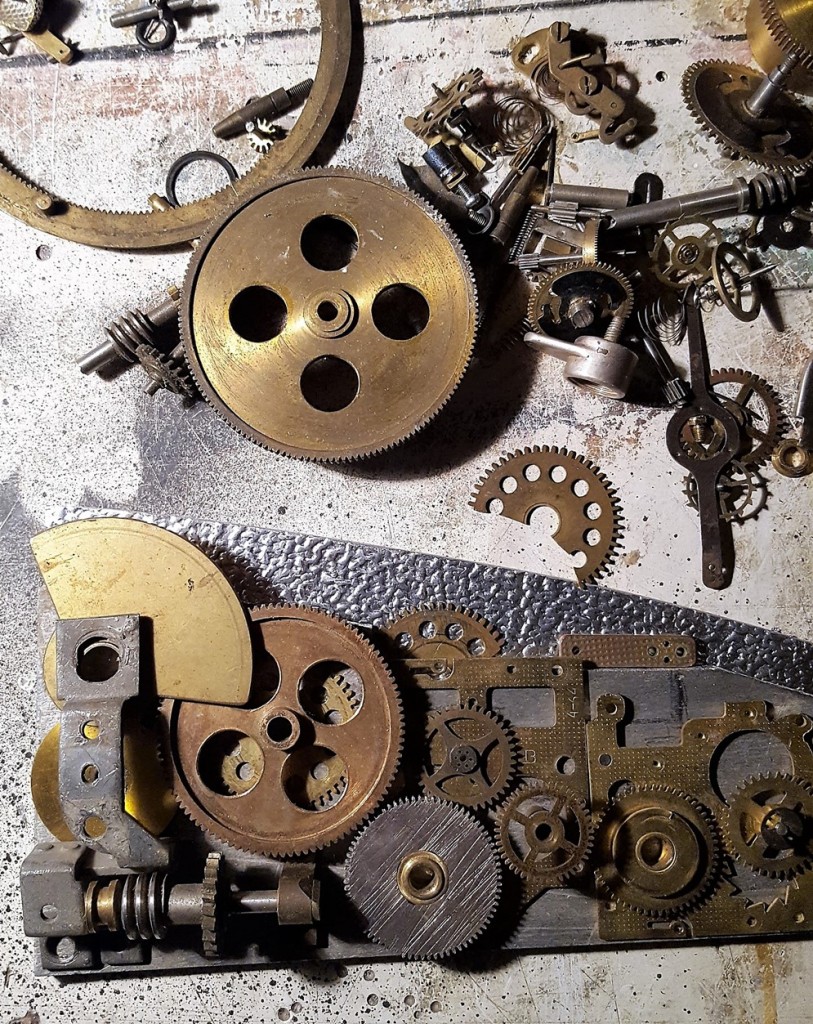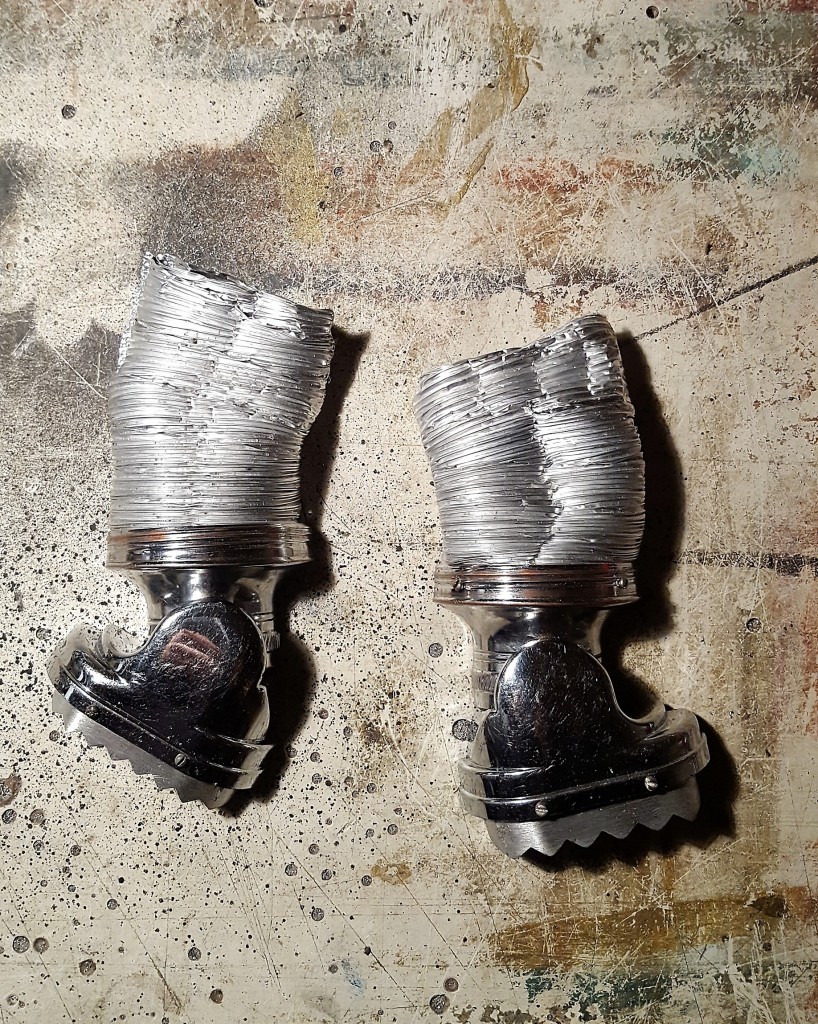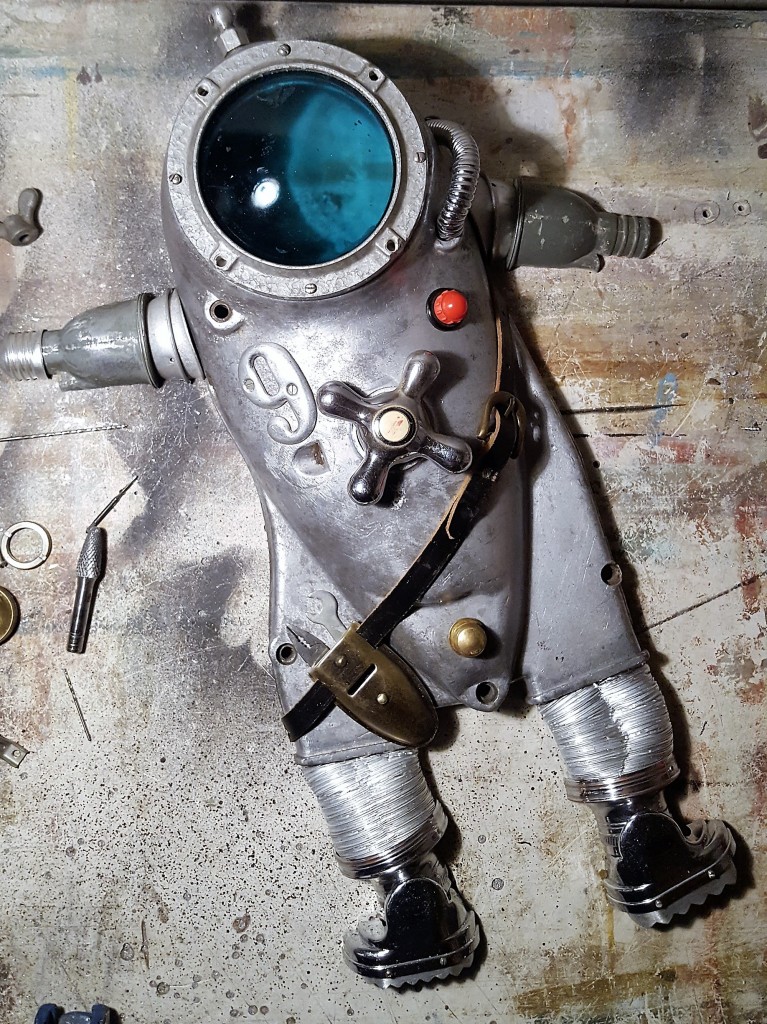 After: