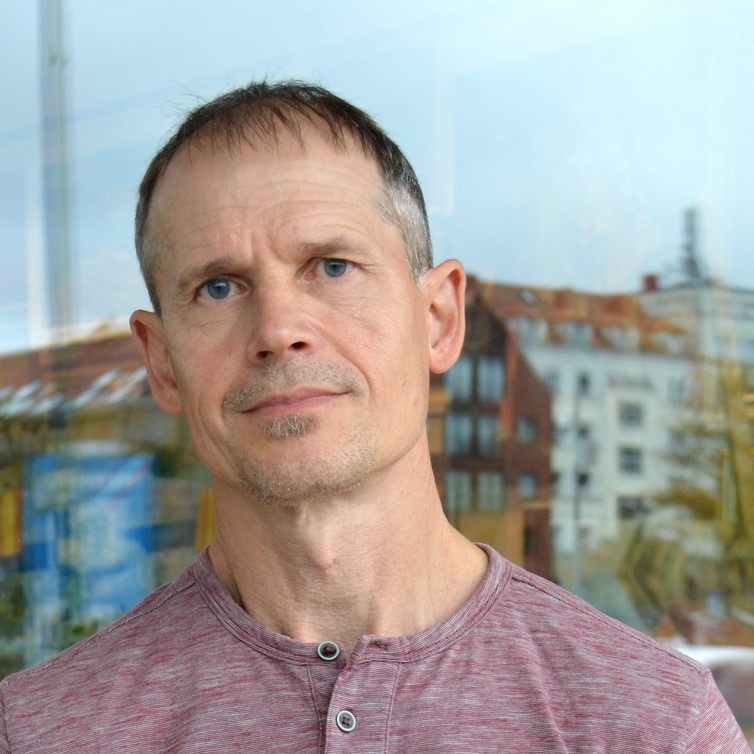 Artūras was born in 1963 in Anykščiai district, Viešintai, in the art and music atmosphere created for him by his parents. This seemingly led him to choose an art profession. In 1984 he entered the Telšiai Technical School of Applied Arts (currently the Telšiai Faculty of the Vilnius Academy of Arts) and successfully studied, appreciated the chosen field of study and in 1989 graduated with a qualification of a metal artist. After his studies, he was appointed and worked as a jeweler-engraver at the Klaipėda Art Combine. He worked there until the plant was closed. This was followed by his independent creative activity, which continues to this day.
Artūras successfully creates small-form sculptures. Often using ready-made objects. The stylistics of the creations are close to the steampunk cultural movement, but with a distinctive approach from the artist. Newly suggestive shapes and materials from objects that once had a completely different life (purpose) return to a new modern time, evoking dual feelings. The resulting work for a new inner experience expands the emotional connection between the former and the newly born object. Well-mastered specific materials and professional application of traditional and new technologies (special studies and long-term practice) give a creative result. Artūras' works are aesthetically suggestive, exciting and stimulating a positive emotion with a light dose of humor. The artist, who has felt the romance of Victorian mechanisms and mastered the technologies of recycling,
admits that he has gained creative freedom, the ability to see things that do not exist in reality. The amalgamation of cultures from several epochs gives an unexpected result to the author himself.
Another form of expression – interior decoration – has turned to a painting that has eventually become, together with the relief, a pictorial form of metal in the interior. Clear civic position is very significant in Artūras' work. In accordance with the principle of creating art in
an environmentally friendly way, using materials that are not used elsewhere and do not harm the
environment, to create works with their own themes and plots that speak about a safe peaceful
surroundings. The evaluator of the author's work is diverse – from the viewer who does not have deeper
art experience to the viewer who is able to professionally evaluate and understand new creative
phenomena.
Artūras' exhibitions do not go unnoticed. The works are acquired and appreciated by collectors. The
works have been acquired by collectors and museums in Lithuania, Poland, the Netherlands, Germany,
Belgium, France, Spain, USA, Australia, China and other countries. It is unfortunate that the author's
personal modesty does not allow for the wider dissemination of information about his creativity.
Romualdas Inčirauskas
Professor of the Telšiai Faculty of Vilnius Academy of Arts
Member of the Lithuanian Artists' Association since 1986