Mask. As soon as I saw this skull I was immediately overpowered by the idea to make something weird and surprising out of it. A very good shape of the skull impressed me to create a mask, however, its upper part lacked something. I've found two curved metal details which I used as horns. They impressed to make a mask an image of the devil.
The main details:
A nose has been made of an aluminum spoon;
A tongue is my work out of an aluminum tin;
Eyes are made of the objective of a camera and the detail of a "Singer" sewing machine;
Face of the devil is an elk skull which has been engraved by electrical dremel.
Dimensions: 28 x 50 cm

Year: 2017

Price: Sold

Before: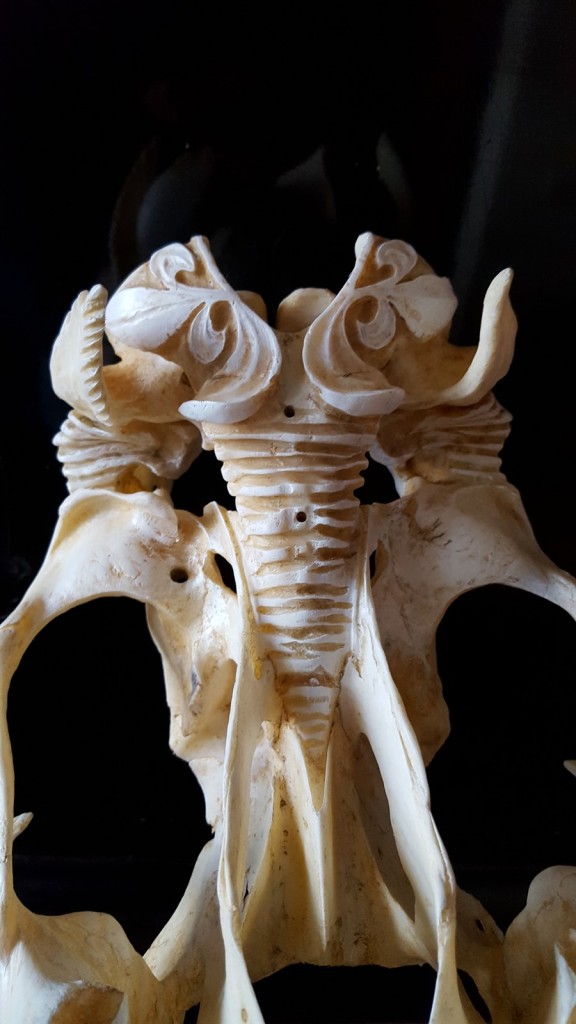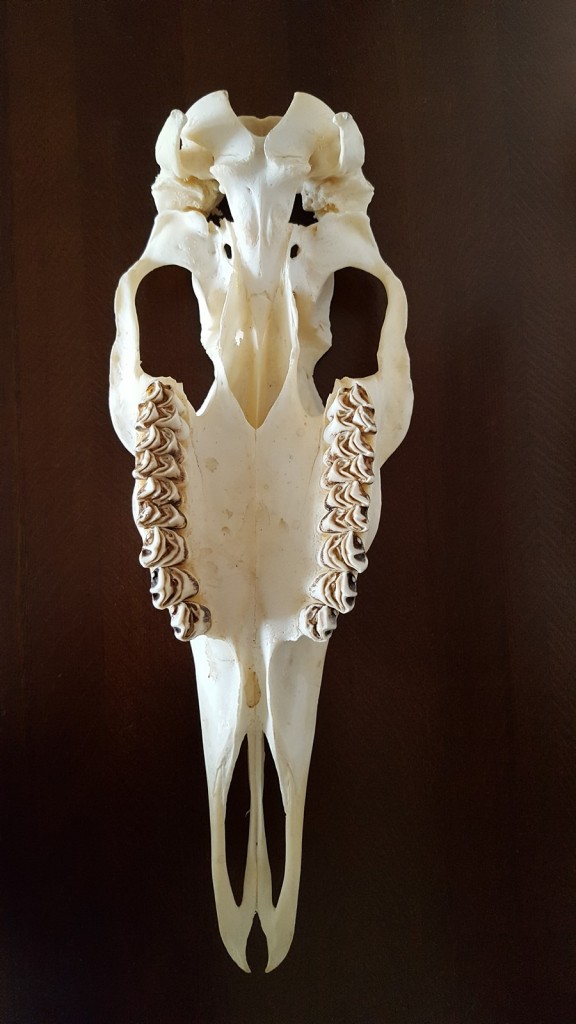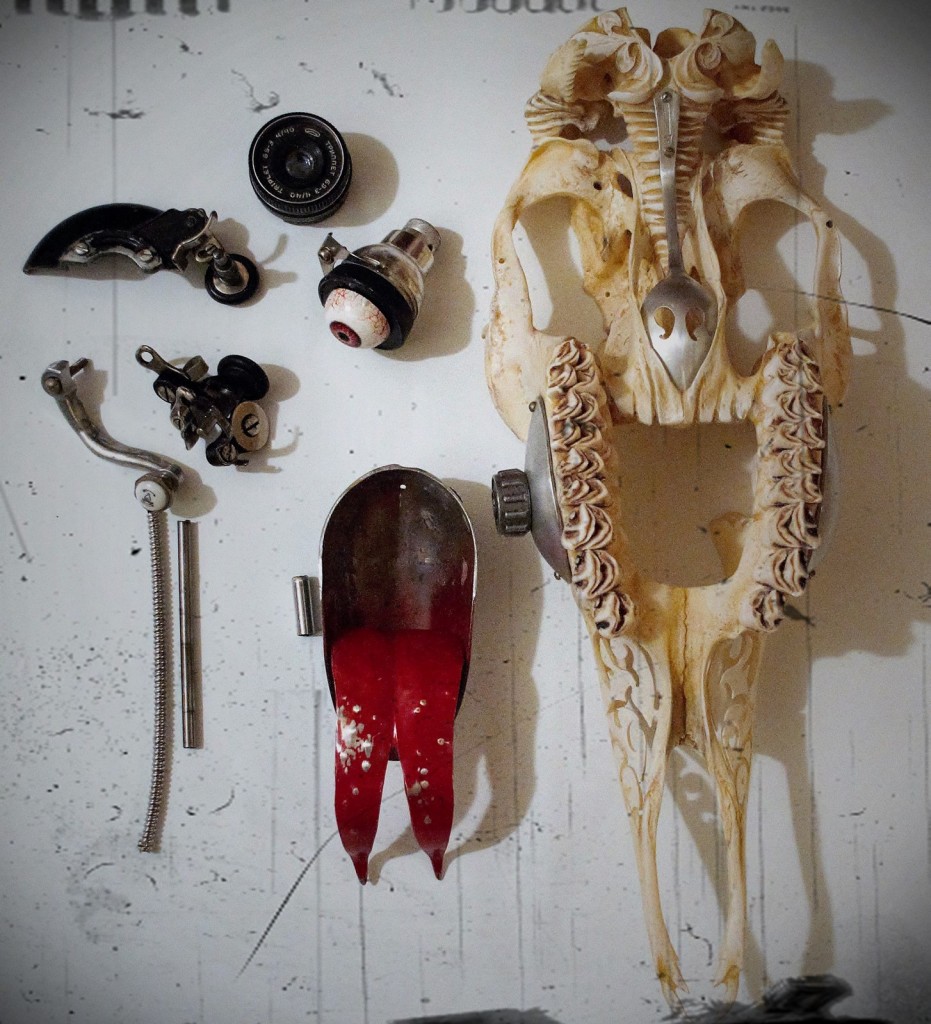 After: